We do have some memories to capture in high resolution and emotions in detail. No matter how good is our phone camera, DSLR will always capture moments in much more detail.
If you are thinking the same and want to buy a DSLR, there are many options available, and choosing them in your budget from a whole lot of variant is confusing too.
But, don't worry we have come up with all the detail and options that suits you best! Here are the top five best DSLR cameras on Amazon.in in India in June 2020.
1. Canon EOS 1500D 24.1 Digital SLR Camera.
Price 29990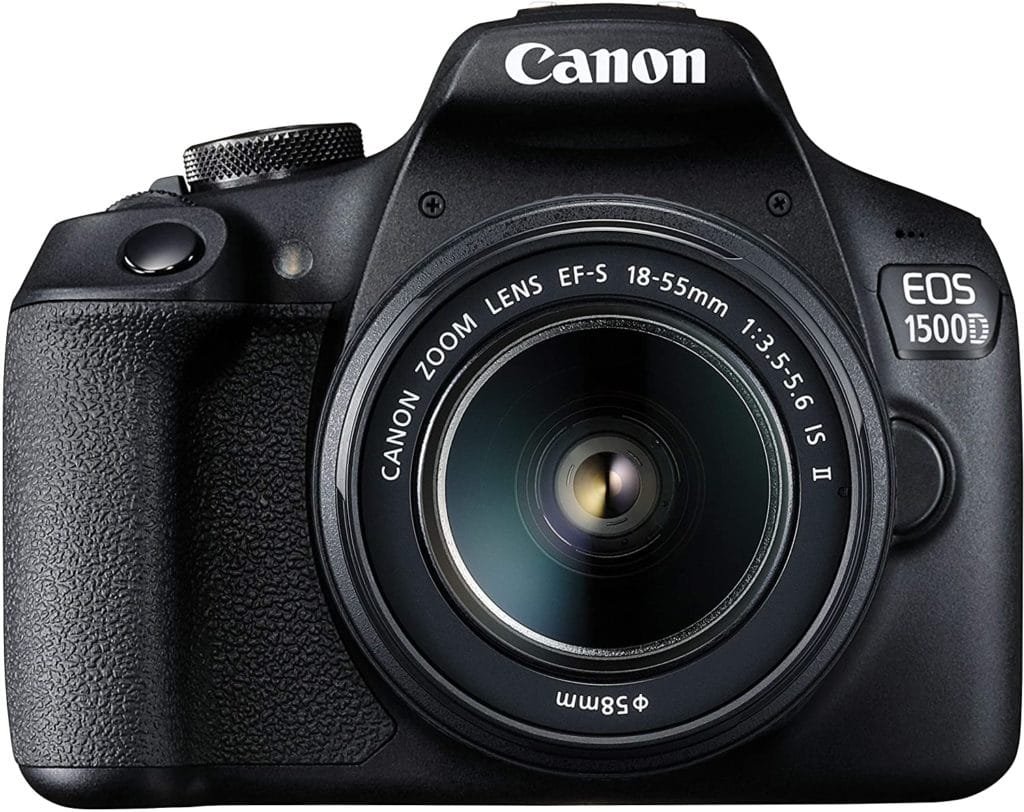 Sensor: APS-C CMOS Sensor with 24.1 MP (high resolution for large prints and image cropping)
ISO: 100-6400 sensitivity range (critical for obtaining grain-free pictures, especially in low light)
Image Processor: DIGIC 4+ with 9 autofocus points (important for speed and accuracy of autofocus and burst photography)
Video Resolution: Full HD video with full manual control and selectable frame rates (great for precision and high-quality video work)
Connectivity: WiFi, NFC and Bluetooth built-in (useful for remotely controlling your camera and transferring pictures wirelessly as you shoot)
Lens Mount: EF-S mount compatible with all EF and EF-S lenses (crop-sensor mount versatile and compact, especially when used with EF-S lenses)
2. Nikon D3500 W/AF-P DX Nikkor 18-55mm f/3.5-5.6G VR
Price 28700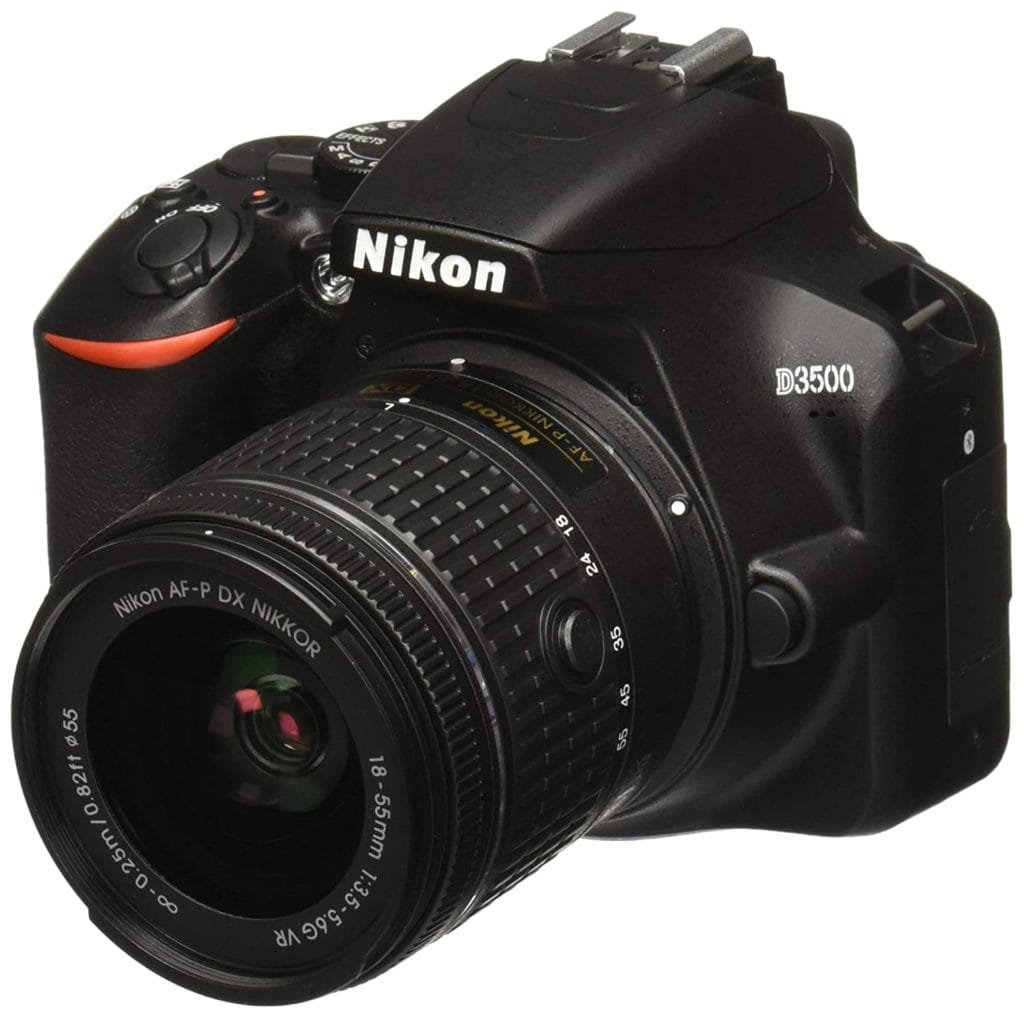 Sensor: APS-C CMOS Sensor with 24.2 MP (high resolution for large prints and image cropping)
ISO: 100-25600 sensitivity range (critical for obtaining grain-free pictures, especially in low light)
Image Processor: Expeed 4 with 11 autofocus points (important for speed and accuracy of autofocus and burst photography)
Video Resolution: Full HD video with full manual control and selectable frame rates (great for precision and high-quality video work)
Connectivity: WiFi, NFC and Bluetooth built-in (useful for remotely controlling your camera and transferring pictures wirelessly as you shoot)
Lens Mount: Nikon F mount. Included Free Memory Card: 16 GB
3. Nikon D5600 Digital Camera 18-55mm VR Kit (Black)
Price 39500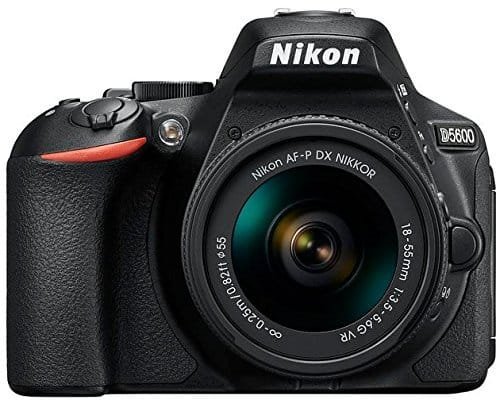 Sensor: APS-C CMOS sensor with 24.2 MP (high resolution for large prints and image cropping)
ISO: 100-25600 sensitivity range (critical for obtaining grain-free pictures, especially in low light)
Image Processor: Expeed 4 with 39 autofocus points (important for speed and accuracy of autofocus and burst photography)
Video Resolution: Full HD video with full manual control and selectable frame rates (great for precision and high-quality video work)
Connectivity: WiFi, NFC and Bluetooth built-in (useful for remotely controlling your camera and transferring pictures wirelessly as you shoot)
Lens Mount: Nikon F mount, Dust-Off Reference Photo: Yes; Dust-reduction system: Image sensor cleaning, Image Dust Off reference data (Capture NX-D software required); Operating environment: Temperature: 0 °C to 40 °C (+32 °F to 104 °F) Humidity: 85% or less (no condensation)
4. Canon EOS 80D 24.2MP Digital SLR Camera (Black) + EF-S 18-55mm STM Lens Kit + Memory card
Price 73499
Sensor: APS-C CMOS Sensor with 24.2 MP (high resolution for large prints and image cropping)
ISO: 100-12800 sensitivity range (critical for obtaining grain-free pictures, especially in low light); Continuous Shots: 7fps shooting
Image Processor: DIGIC 6 with 45 autofocus points (important for speed and accuracy of autofocus and burst photography)
Video Resolution: Full HD video with fully manual control and selectable frame rates (great for precision and high-quality video work)
Connectivity: WiFi, NFC and Bluetooth built-in (useful for remotely controlling your camera and transferring pictures wirelessly as you shoot)
Lens Mount: EF-S mount compatible with all EF and EF-S lenses (crop-sensor mount versatile and compact, especially when used with EF-S lenses)
5. Sony Alpha ILCE-6400M 24.2MP Mirrorless Digital SLR Camera (Black) with 18-135mm Power Zoom Lens (APS-C Sensor, Real-Time Eye Auto Focus, 4K Vlogging Camera, Tiltable LCD) – Black
Price 96990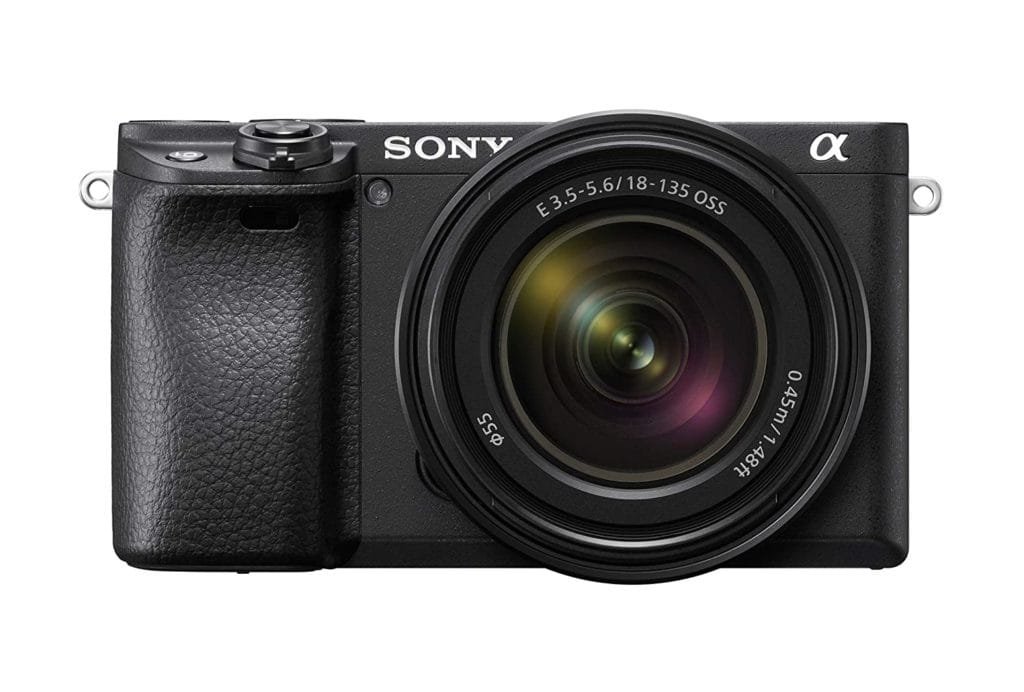 Real-time eye AF and real-time tracking
World fastest 0.02 Sec AF speed with 425 phase detection and contrast points
24.2MP, EXMOR CMOS sensor with outstanding light sensitivity
11 FPS continuous shooting with AF/AE
180-degree tiltable touch LCD screen
ISO sensitivity up to 102400
High resolution, sensitivity and color reproduction capability
Smooth and stable AF
Durability for up to 200,000 shutter cycles
HLG(hybrid log Gamma ) support for instant HDR workflow